Twos
Twos
Ready 2 Learn
At our schools, we believe in the magic and joy that our two-year-old little learners bring. Our dedicated team of wonder-weavers embrace your child's innate curiosity, accompanying them on their journey of discovery. Throughout your child's day, our empowering educators provide guidance and support to your bright-eyed and energetic little learner, while fostering a love of learning that will last a lifetime.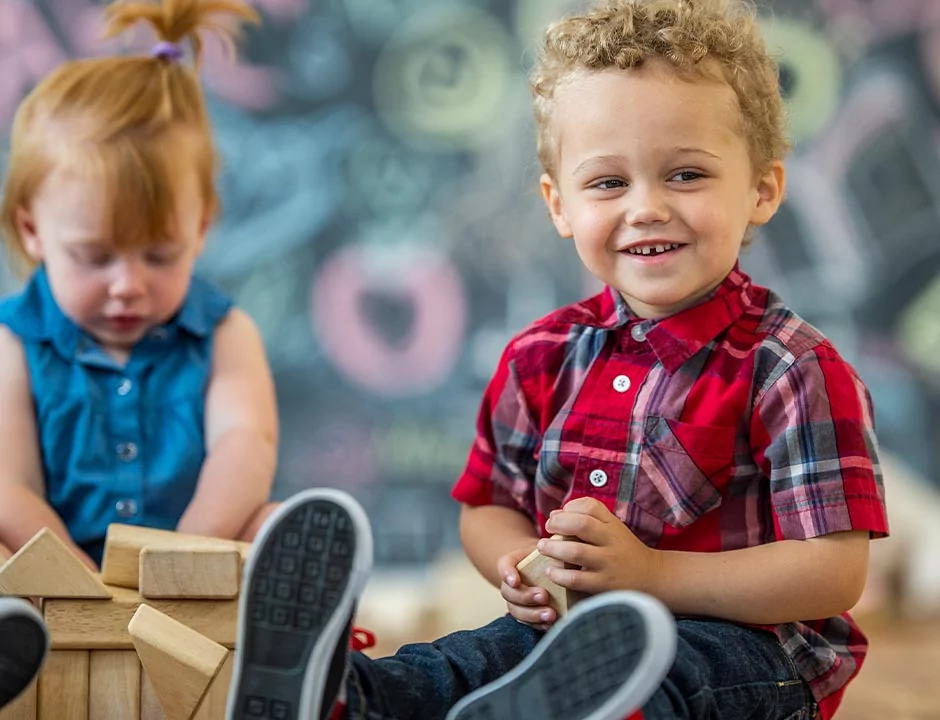 Curriculum for wonder-full two-year-olds.
Our curriculum for two-year-olds is crafted to ignite their curiosity and nurture their inquisitive minds. We believe in the power of hands-on exploration, engaging in imaginative play and empowering children to forge social relationships with their peers. Our approach nurtures your child's innate sense of wonder, empowering them to embark on their individual educational journey and laying a solid foundation for lifelong learning.
Your two-year-old's hands-on day.
Your child's day with us will be filled with nurturing interactions with our educators who act as heartwarming-helpers. Every day is carefully crafted with opportunities for your child to refine their motor development through outdoor play, hands-on activities, routine interactive language and creative skill lessons, and seamlessly intertwined social interactions. The connections to learning and the social bonds your child makes here will provide them with endless possibilities as they continue to grow.
Celebrating learning milestones.
Our HighReach Learning curriculum programs are thoughtfully designed to foster age-appropriate development by embracing the wonders of exploration, investigation and delightful play! We celebrate each child's growth by setting typical developmental milestones as goals during these precious early years. You can trust that we will nurture your child's individual journey, providing a supportive environment where they can flourish, creating countless cherished moments.
Development/Emergent Literacy
Repeats words
Takes turns in conversation
Attempts to sing songs
Mathematics
Begins to understand quantity (more)
Sorts by color, size, or shape
Begins to understand sequence of daily routines
Learning About the World/Science
Describes what is seen
Begins to understand cause and effect
Classifies things that belong together
Social Emotional Development
Calms down after being upset
Becomes aware of other's feelings
Engages in parallel play
Approaches to Learning
Asks "why" questions
Uses objects as tools
Attempts a task for a minute or two before asking for help
Physical Health Development
Runs; can kick a ball
Washes hands with assistance
Demonstrates increasing balance
Introduce your two-year-old to a world of wonder.
Our qualified educators will empower your two-year-old to engage in hands-on exploration, imaginative play, and forging social relationships. Our curriculum nurtures your child's curious and inquisitive mind to build a strong foundation for a lifelong love of learning.
Find a school