Military Families
Military Families
We appreciate the sacrifices that our military members and their families make and we're proud to honor those efforts by giving their children a great start. Our military families go above and beyond for us, so we try our best to do the same for them by creating a nurturing, supportive environment for their little learner wherever their journey takes them. And with our family engagement app, you won't miss a moment or a milestone whenever you're away from home.
How does Childcare Network support military families?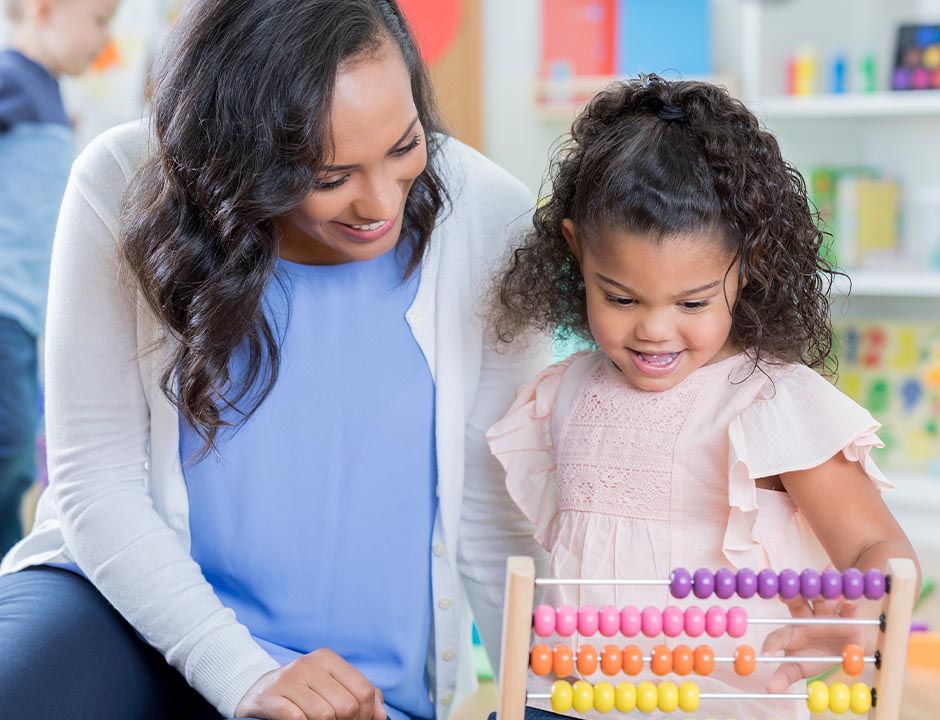 Tuition Assistance
We partner with the National Association of Child Care Resource and Referral Agencies (NACCRRA) to provide active-duty military in the Army, Navy, Air Force, Marines, Coast Guard, National Guard and Reserves with assistance and reduced tuition.
Safety and Support
It's important for military parents to know their children are safe while they work to keep the rest of us safe. Our dedicated teachers provide a caring, nurturing environment, that gives your child room to grow and the security to explore. You can rest easy knowing that we're here to support your spouse or your child's caretaker while you are serving.
High-Quality Education
We are dedicated to supporting the individual needs of children from military families, ensuring they reach age-appropriate developmental milestones and develop a lifelong love of learning. Our experienced educators provide personalized attention, tailored programs and a welcoming place to foster their curiosity and passion for knowledge.
Guidance through your Early Education journey.
We understand the unique challenges that military families face, and we're here to guide you every step of the way. Whether you have questions, need assistance, or want to learn more about how we can support your family, please don't hesitate to reach out to us.
Find the care that will help your child thrive.
As your child is learning and growing throughout the day, you can depend on us to provide a safe, encouraging environment. Giving parents peace of mind and children a place to thrive is what we do best!
Find a school