Threes
Threes
Pre-Kindergarten Prep Academy
Our educators are passionate about creating an environment where your child can flourish. As curiosity-curators, they guide and encourage three-year-olds to use their boundless curiosity in a fun and educational way. By focusing on creativity, exploration, and meaningful connection, we can foster their development and cultivate a lifelong love of learning. We'll make sure they are socially, emotionally and academically ready for pre-K.
Curriculum for three-year-olds with passionate potential.
Our proprietary curriculum for three-year-olds is the ultimate curiosity-captivator crafted to make sure your three-year-old is fully prepared for pre-k. Three-year-olds are primed and ready to embrace essential skills and abilities, and our educators are ready to guide them along their journey. These little learners have so much energy and passion, and we love channeling all of that boundless potential into a sturdy foundation for the formal education upon which they are about to embark.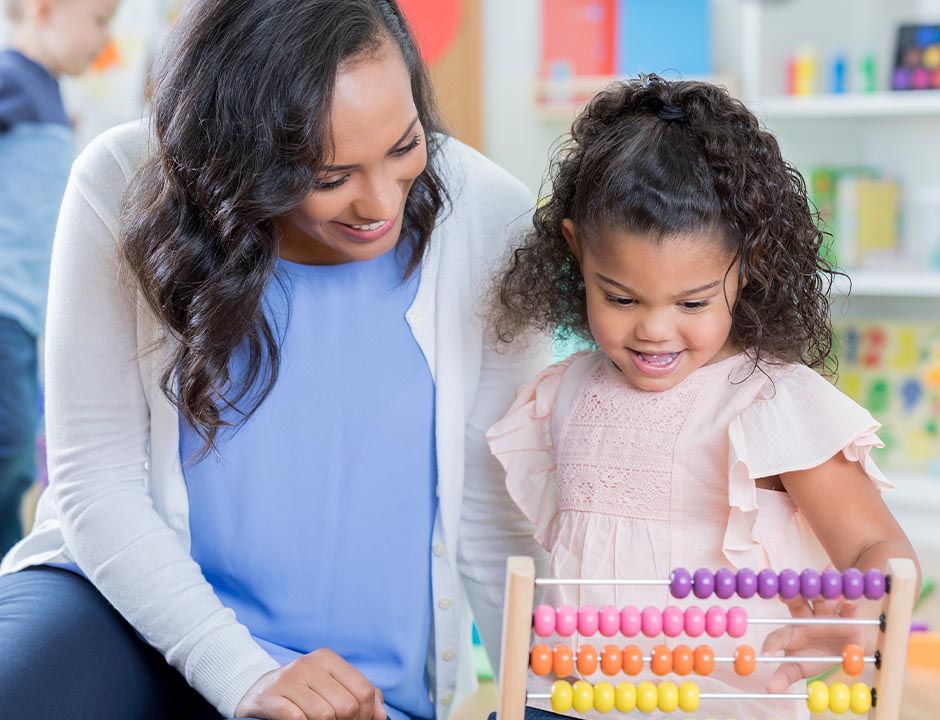 Your child's high-energy day.
Our enthusiastic educators bring rhythm to your three-year-old's day. They provide just enough of a scheduled routine for your little learner to find their courage and forge ahead to learn on their own schedule. Between story time, language skills and collaborative problem solving, your child will be happy to come back every day and make individual strides in their enriching educational journey.
Celebrating learning milestones.
Our HighReach Learning curriculum programs are thoughtfully designed to foster age-appropriate development by embracing the wonders of exploration, investigation and delightful play! We celebrate each child's growth by setting typical developmental milestones as goals during these precious early years. You can trust that we will nurture your child's individual journey, providing a supportive environment where they can flourish, creating countless cherished moments.
Development/Emergent Literacy
Answers simple questions about a story, rhyme, or song
Communicates through scribbling
Speaks in longer sentences
Mathematics
Can count to 10 and beyond
Learns patterns and series of objects
Knows written numbers represent quantity
Learning About the World/Science
Uses objects in a variety of ways
Can notice differences in results
Uses tools and measuring devices to explore
Social Emotional Development
Eager to help with chores
Begins to cooperate with others
Increased ability to follow rules
Approaches to Learning
Makes independent choices
Becomes more imaginative and inventive
Participates in a wider variety of experiences
Physical Health Development
Increased coordination to use scissors, hole punch
Increasing strength and stamina
Points to body parts on self when named
Find the care that will help your child thrive.
As your child is learning and growing throughout the day, you can depend on us to provide a safe, encouraging environment. Giving parents peace of mind and children a place to thrive is what we do best!
Find a school